Sermons and Reflections
by
The Rev. Ralph Miller Carmichael
1912-1995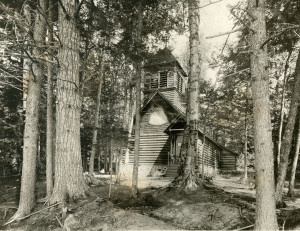 Published by

THE CHURCH OF THE TRANSFIGURATION

Blue Mountain Lake, New York:  1995

~~~~~~~~
Table of Contents
Biography –  The Rev. Ralph Miller Carmichael
The Church of the Transfiguration – Historical Sketch
Understandings  – completed
Sermons  – scanning in progress
"The three categories can be distinguished in thought, 
but never separated in a Christian life."  RMC
I – The Life of the Church
The Kingdom of God Is Like….
The Divine Initiative in the Old Testament
The Divine Initiative in the New Testament
Family Values
The Papacy
The Meaning of Life
Stand Up for Jesus
I Am Opposed To Organized Religion
The Authority of the Church
No Male or Female
II – The Life and Teachings of Christ
Who Was Jesus?
God's Kingdom Does Not Fail
Weeds Among the Wheat
What Is Sin?
Jesus Asks "What's Next?"
Who is the Greatest?
The Foundation and the Test
Jesus Brings Conflict
But Who Do You Say I Am?
The Narrow Door
III – Christian Life Today
Our Mission
Forgive 70 x 7  Times
The Sabbath Was Made for Mankind
Faith vs. the Occult
Thinking About Death
Conservative or Liberal?
Independence Day
The Global Economy
The Bible and American Society
The Growth of the Kingdom
Christianity and Other Religions
How Shall We Understand God?
---