est. 1887
Photography by Seneca Ray Stoddard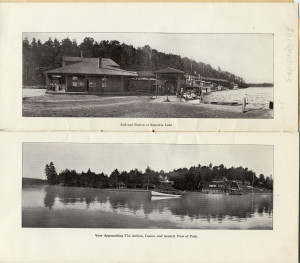 Railway Station, Antlers Point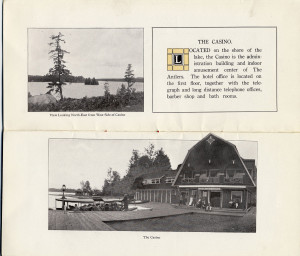 Hotel Office & Store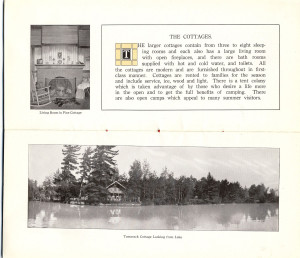 Pine & Tamarack Cottages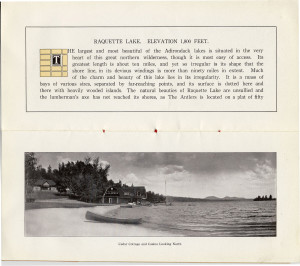 Cedar Cottage, Casino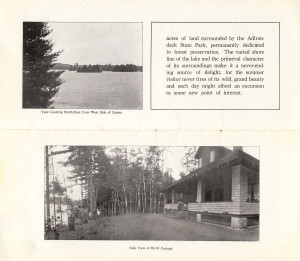 Birch Cottage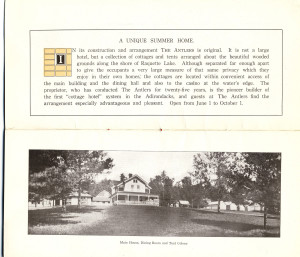 Dining Room, Main House, Tent Colony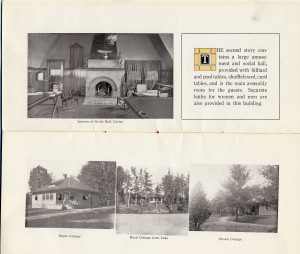 Social Hall, Cottages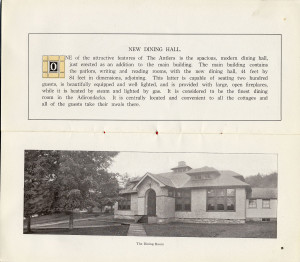 New Dining Hall – seats 200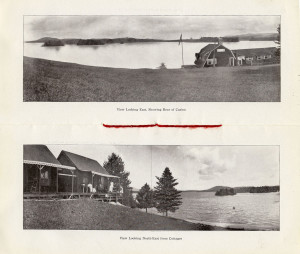 Terrace Cottages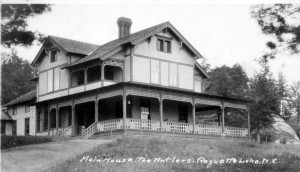 Main House (unknown photographer)
More photos:
Seneca Ray Stoddard
Stoddard Views of St. Hubert's Isle
~~~~~~~
In 1875 Charles Bennett built a beautiful tourist cottage on Long Point, four years before he and his brother Ed Bennett opened Under the Hemlocks on the same point.
But in 1885 Charlie decided to construct his own establishment on Constable Point. He purchased the 50 acre property from the Constable brothers and began building. The Antlers opened in 1887.
In 1900 the Delaware and Hudson Railway brochure lists C.H. Bennett, proprietor; accommodates 75; $17.50 to $25 per week for adults, $5 per day; boats in connection with the house; cottages to rent.
More history of the Antlers can be found on the Cortland web page.
~~~~~~~
Great appreciation goes to Larry Miller for sharing photos from his collection
---